This post has been read 326 times!
A demented husband in Limburg, Germany hacked off his estranged wife's head with an ax, after crushing her with his car. The heinous murder was the second shocking crime to hit the quiet city this month.
The 31-year-old victim was out for a walk when she was rammed by the suspect, who reportedly dragged her nearly 30 meters (98 feet) until his vehicle hit the wall of a house. The cold-blooded killer then got out of his car, retrieved an ax from the trunk, and proceeded to savagely hack at woman's body. German media reports say that the maniac struck his wife five times, severing her head. A video that was later scrubbed from the internet due to its extremely graphic nature shows people driving by the scene as they scream in horror.
It's believed that the victim had recently separated from her deranged killer, and had moved, along with her two children, to a local women's shelter. Some reports have identified both the assailant and the victim as German citizens of Tunisian descent, but their nationalities have not been confirmed by the authorities.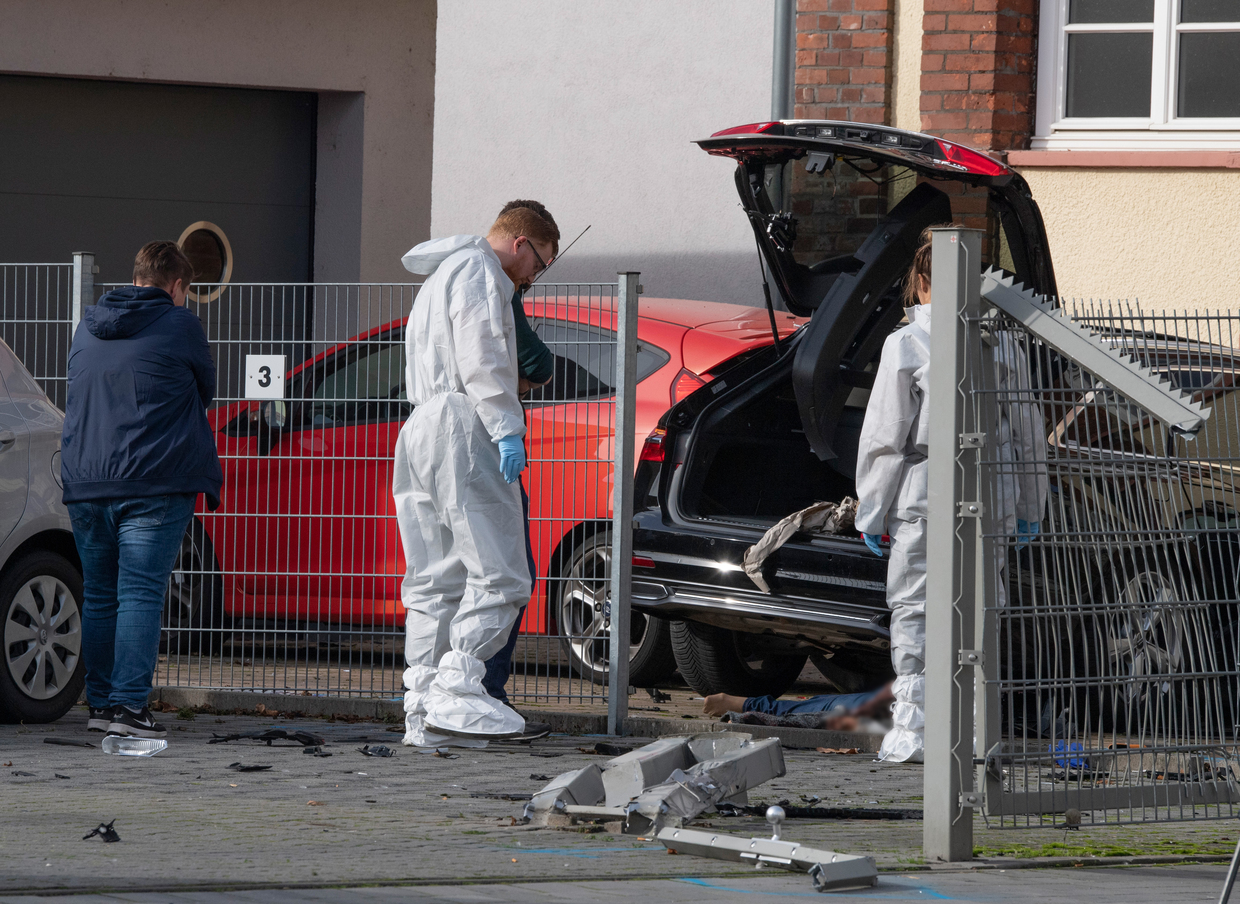 A witness filmed the psycho-husband as he chopped up his wife, but the footage was so gruesome that Hesse police issued a warning that anyone caught sharing the clip on social media would be prosecuted for promoting violence. Screengrabs of the horrific video shows the suspect raising his ax above the mutilated body of the helpless victim.
The killer is said to have surrendered to police when they arrived at the scene. He remains tight-lipped, however, about why he carried out the disgusting murder.
Some criticized the German media coverage of the crime for avoiding sensitive social and cultural issues surrounding the unthinkable act. Alice Weidel, the Bundestag leader of the right-wing Alternative for Germany (AfD), mocked news outlets for tip-toeing around the assailant's Tunisian descent.
Another AfD member expressed disgust that such "horrors" could play out on the streets of Germany.
The brutal murder caught public and media attention as Germany struggles with its plan to assimilate the hundreds of thousands of asylum seekers that have flocked to the country in recent years. The unspeakable crime comes less than a month after a man, who was originally from Syria, used a truck to plow into traffic in Limburg, injuring around 10 people.