This post has been read 131 times!
Libyan govt claims it doesn't know who benefitted from Gaddafi's billions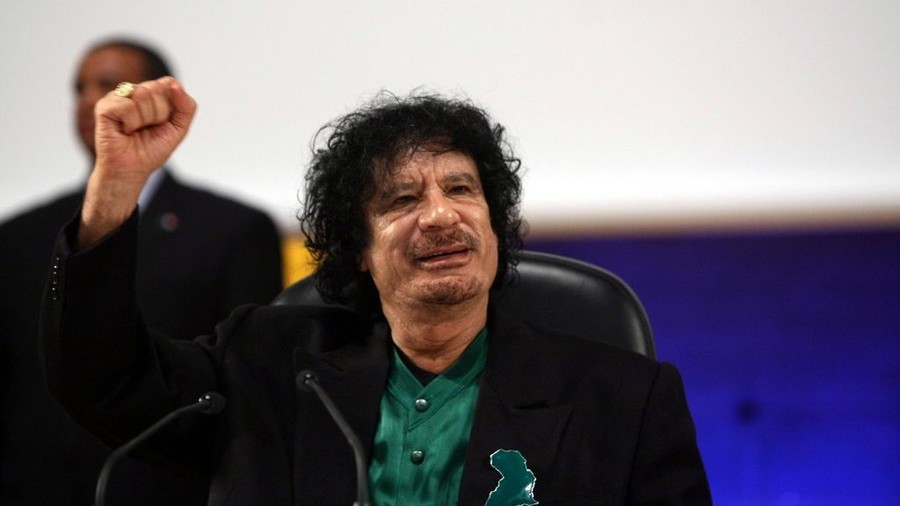 Libya has received the interest on Gaddafi's frozen funds in Belgian banks, but doesn't know who benefitted, hinting that the money was either misused or embezzled, reports Al Arabia, quoting the Libyan Investment Authority (LIA).
The interest payments of nearly €5 billion ($5.7 billion) had been received until the end of October 2017 by the accounts that are "special authority accounts abroad," the LIA said, alluding to probable misuse or embezzlement of the funds.
The LIA also said that withdrawing the interest was based "on the sanctions system imposed by the UN Security Council at the beginning of 2011 and which some countries, including Belgium, interpreted as lifting of the freeze over interests and dividends of the frozen funds." 
The LIA provided no information on where the funds were directed. The body added that the money was transferred during a former administration's term. At the same time, the authority promised to start a probe to find out the fate of the funds. A report on the matter will reportedly be submitted to the UN and relevant authorities.
In late October, Brussels-based public-service broadcasting organization RTBF reported that Belgium prosecutors had launched an investigation into whether Belgian banks paid out interest and dividends on accounts frozen under UN sanctions in 2011 after the ouster of the Libyan leader Muammar Gaddafi.
Nearly $70 billion from the Libyan Investment Authority (LIA) was seized across Europe and North America shortly after the UN introduced sanctions against the Libyan government's assets in 2011. However, the European authorities had reportedly frozen only the initial amount, allowing the interest and dividends earned since 2011 to remain a liquid asset.
The latest claims by the LIA obviously contradict the previous statement, which was published shortly after the Belgium media's report. Back then, the authority had said that the information on withdrawing the interest of UN-frozen Libyan funds represented "mere allegations" and there was "no evidence at all stipulating that the funds were used to fund armed groups."
The work of the LIA has been negatively impacted by the long-standing political instability in war-torn Libya. Over the past seven years, the organization has seen four presidents and armed groups, in control of Tripoli, who interfered in LIA's work and installed its presidents by force, according to the UN's latest report on Libya.